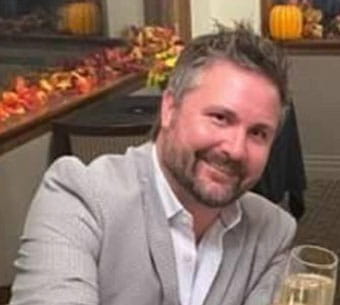 Troy
VandenBosch,
WMS
President, VCM
Investment Adviser Representative, RJFS
Hi, I'm Troy.
Here's the short version of what you need to know about me.
I grew up in a successful family business (Zeeland Lumber & Supply Company in Zeeland, Michigan) and started working there when I turned 13. Still today it's a huge part of who I am. That background taught me a lot about money and also instilled in me that I wanted to run my own business someday. Combined with my interest in the financial world, it ultimately led to my decision to become an Advisor. My goal has always been to build my own family business where one day my sons will join me. After college I began my Advisor career in 2002 at Morgan Stanley. I then spent nine years at Wachovia Securities/Wells Fargo Advisors before finally finding the right home with Raymond James in 2013. I was drawn to Raymond James because, simply, "they get it." They are a world class firm with all of the resources my clients need and they have no interest in pushing proprietary products. In November of 2021, I made the decision to open my own independent office through Raymond James Financial Services.
I strongly believe what's most important about a quality client-advisor relationship is the "fit." Let's face it, we're all emotional about our money. So, because the markets can often be complicated and unpredictable, we need to trust and like one another. I want to give my clients something to rely on and someone to trust.
I have well-defined goals for my clients – they let me worry about the financial markets and their investment portfolios – so that they can enjoy their lives. My job is to focus on the hard stuff so that they can focus on the fun stuff. My goal is for every client to consider me as the "financial guy" for their entire family. When their children or grandchildren need help or have questions, I want them to feel comfortable talking to me.
I am a lifelong Michigander lucky enough to be raised on the shores of Lake Michigan in Grand Haven. I also stayed in Michigan for college and earned a BBA in Business Management and Finance from Western Michigan University in Kalamazoo. Today I live in Commerce Twp, which is also where my office is.
I have an amazing family. I married my wife, Molly, at the Detroit Yacht Club more than fifteen years ago, and today we have three boys – Cohen, and Greyson and Declan, who are twins. Rounding out the family is our black lab, Shandy.
The last thing to know about me is that I believe in working hard and playing hard. I take my role as an Advisor very seriously, but I also know how to have fun and enjoy life. In the winter you'll find me out on the slopes and in the summer on my boat listening to Jimmy Buffett. I am also actively involved in two organizations serving as a financial mentor, and also commit my resources to a few local charities that are important to me.