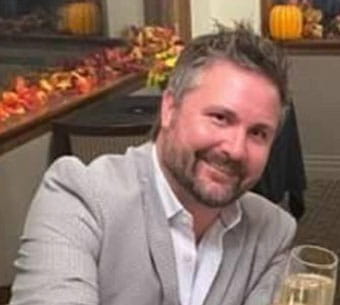 Troy
VandenBosch,
WMS
President, VCM
Investment Adviser Representative, RJFS
Troy began working in his family's business, Zeeland Lumber & Supply Company in Zeeland, Michigan, when he was just 13. Being in a work environment and earning a salary taught him a lot about money. It also taught him that he wanted to run his own business someday. Combined with his interest in the financial world, it led ultimately to his decision to become an advisor. His goal is to build his own family business where one day his sons will join him.
Troy strongly believes what's most important about a quality client-advisor relationship is the "fit." Because the markets can often be complicated and unpredictable, they need to trust and like one another.
Troy has well-defined goals for his clients – they let him worry about the financial markets and their investment portfolios, so they can enjoy their lives. Troy's goal is for each client to consider him as the "financial guy" for their entire family. When their children or grandchildren need help or have questions, he wants them to know they can count on him.
As an investment adviser representative, Troy specializes in fee-based* portfolio management. He establishes investment parameters with each client and makes trading decisions based on these guidelines. His experience and integrity also serve as his ever-present guides. Troy is the first to admit he is detail-oriented to a fault, but that simply means things aren't forgotten or glossed over.
He was drawn to Raymond James because, in his words, "they simply get it." Raymond James has no interest in pushing proprietary products, but instead gives him the freedom to make investment decisions based solely on the well-being of each client.
Before joining Raymond James in 2013, Troy spent nine years at Wells Fargo Advisors in Farmington Hills, where he held the positions of vice president of investments and senior fundamental choice portfolio manager. He began his career as a financial advisor trainee at Morgan Stanley in Livonia.
He earned a BBA in business management and finance from Western Michigan University in Kalamazoo, but Troy likes to tell people that his "real" education was growing up in the family business.
Troy is a lifelong Michigander and was born and raised in Grand Haven, and today lives in West Bloomfield. Family is incredibly important to Troy. He married his wife, Molly, at the Detroit Yacht Club more than ten years ago, and today they have three boys, Cohen and twins Greyson and Declan. A major part of who Troy is has to do with his oldest son having open heart surgery at 6 months old to correct a heart condition called VSD, which essentially means "hole in the heart." Due to this experience, Troy calls himself a "walking commercial for child heart screening."
Troy believes in working hard and playing hard. He is a self-professed lake lover who enjoys spending summers on his boat listening to Jimmy Buffett. He is actively involved with the WMU Alumni Association and its Business Externship Program.
*In a fee-based account clients pay a quarterly fee, based on the level of assets in the account, for the services of a financial advisor as part of an advisory relationship. In deciding to pay a fee rather than commissions, clients should understand that the fee may be higher than a commission alternative during periods of lower trading. Advisory fees are in addition to the internal expenses charged by mutual funds and other investment company securities. To the extent that clients intend to hold these securities, the internal expenses should be included when evaluating the costs of a fee-based account. Clients should periodically reevaluate whether the use of an asset-based fee continues to be appropriate in servicing their needs. A list of additional considerations, as well as the fee schedule, is available in the firm's Form ADV Part II as well as the client agreement.