We consider our investment planning process to be a worthy alternative to traditional asset allocation or buy-and-hold strategies. There are investment managers who attempt to forecast market highs and lows over a period of 20 years or so, but we prefer a more practical approach – planning for performance two to five years out.

We believe it helps ensure that we're making tactical decisions about your investments on a more ongoing basis, designed to limit exposure to volatility and mitigate client concerns. In addition to offering this thoughtful alternative to traditional investment strategies, we are attuned to the word on the street. The louder the media clamor is on any financial issue, the more skeptical we are.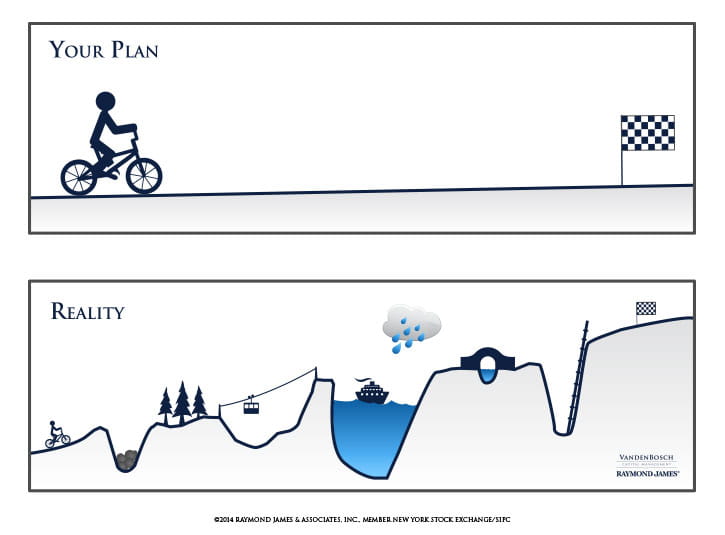 There is no assurance any investment strategy will be successful. Investing involves risk and investors may incur a profit or a loss.